A professional house soft washing service has that "night and day" impact on a property. When performed by qualified technicians, you can expect preventative care and quality curb appeal that includes:
Mold and mildew removal
Dirt and debris removal
Stain removal
Over time, it's inevitable that your siding may look a little rough around the edges. From mother nature to pollution, from general wear and tear to accidents, siding gets exposed to a lot. Our pressure washing specialists have the equipment to reverse that damage.
Whether you're gearing up to sell, rent, or just want to keep your home looking its best, our technicians offer the solution you can count on.
Effective and Affordable House Washing
"Pressure washing" is in our name – and it's a process that we know a thing or two about. But for most home exteriors, we use a technique called soft washing to protect your siding.
Professional equipment designed to bring out the best result
High-caliber cleaners that remove everything from mold to dirt
Industry-leading techniques that guarantee quality
Professional expertise you can trust from uniformed, trained technicians
Soft Washing or Pressure Washing?
Professional Soft Washing:
Gently rinses away contaminants
No risk of damage
Effectively cleans your siding
Untrained Pressure Washing:
Can cause permanent damage
Does not effectively use detergents
Regular cleanings ensure that the exterior of your home remains in optimal condition and looks beautiful each day.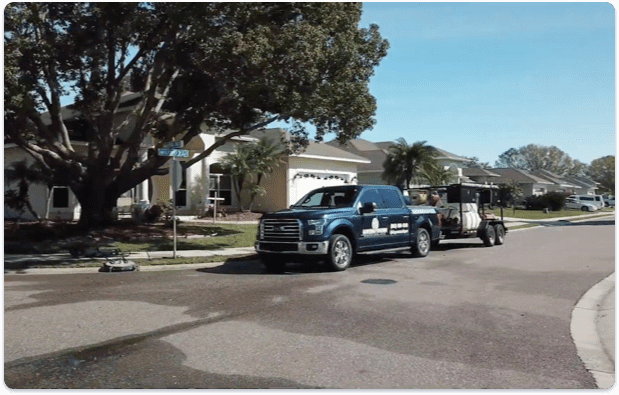 Your professionals at Lightning Pressure Washing are committed to protecting the quality of your exterior, today and every day.
Our method of cleaning, called soft washing or low pressure house washing, uses:
A pressure washing with a specialized nozzle that sprays at pressures similar to that of your garden hose.
Professional detergents to break down the mold, dirt, and debris
This approach allows our team to gently rinse away contaminants and leave you with a clean, damage-free home exterior.
Get a cost-effective, superior house washing solution from the Lightning Pressure Washing team. We're here to serve your exterior!
Our Soft Wash Photo Gallery
When you invest in property services with our Davenport pressure washing specialists, you're getting quality care that lasts. But you're also getting convenience. Enjoy a start-to-finish seamless experience with Lightning Pressure Washing!
Polk City
Winter Haven
Zephyrhills
Hillsborough County
Polk County
Highlands County
Osceola County