What People Are Saying About Us
Don't just take it from us. Let our customers do the talking!
My gutters were blocked with tree leaves in the aftermath of Hurricane Irma. Mike did a great job of clearing them and freshening up the rest of the exterior on my two story home. I will definitely use Lightning Pressure Wash again.==========Review update - it's been a few years since I called LPW, but today Mike once again thoroughly cleaned our house and gutters. I can't say enough about what a nice job he did. I would like to add 5 stars so let's make it a perfect 10 stars.Regarding the negative commenter, having been very involved with HOA gates, it sounds like the community in question had a defective mid loop or loop detector. Gates should NOT close on a vehicle while within their arc of motion.
Great communication, great job and great service! Would definitely use them again!
Monique Holston-Greene P.
12:47 13 Jan 22
WOW!!! No chance I would ever use anyone else! Seriously!! Absolutely the best & most professional job of power-washing of our pool enclosure..We recently purchased our home in Davenport Florida and the former owner neglected the pool enclosure and so we decided to call & hire Lightning Power-Washing to come power-wash our enclosure…Mike came out and knocked it out of the park!! It looks brand new and so white and clean! They did the deck too. They went over and above my expectations! I truly didn't think it would come so clean and look so good! They were right on time, lots of communication leading up to the job too. Super responsive and very professional! Can't wait till my family & neighbors see how good it looks!!THANK YOU MIKE & LIGHTNING POWER WASHING!!100% HIGHLY RECOMMENDED THIS COMPANY & MIKE!!
Can I give 6 stars? Had my pavers cleaned and sealed, I was totally blown away, what an amazing job. This is how a business is supposed to be ran. A total joy to deal with ( I'm not the easiest person to please). Would highly recommend. Thank you Lighting Pressure Washing.
The owner of this business was very professional and replied to my phone message in a timely manner.The service he provided was excellent and the price was very reasonable. They were on time and went above and beyond what I expected.I would definitely recommend this company to my friends.
Mike was extremely responsive, answered my query quickly, gave me a fair quote. He was flexible, thorough and efficient, I would definitely receive his service
I WAS VERY SATISFIED WITH THE JOB THEY DID. COULD NOT BE HAPPIER
Lightening Pressure washing was a great choice. They did a fabulous job in great time. I will definitely be using them again.
My historic house shines again! Mike is careful, thorough, and responsive to the needs of my special property. I highly recommend Lightning Pressure washing and don't trust anyone else .
Mike did a great job. He is a pleasure to deal with.
Mitchell P.
12:49 27 Mar 20
Have used them twice. Great work and very dependable. Got me on the schedule in a very reasonable amount of time once I reached out.
Kayla Davis Y.
12:15 23 Mar 20
Update - February 2020Requested Lightning Pressure Washing to pressure clean part of my sub-division's concrete wall. The owner, Mike, did an excellent job in a timely manner at a reasonable cost. I always trust him to do a professional job and he always delivers.
flrtaylor T.
23:19 24 Feb 20
An amazing service. The job was done well well and communication was awesome. Every phone call or text prior to the appt was answered promptly and I will use their service for all future pressure washing needs. Fast, friendly, polite and excellent work.
We've been using Lightining Pressure Washing for a few years...they are professional & reliable, incredibly accommodating to our schedule, their pricing is reasonable and the results are worth every penny! Definitely, Reccomended you give them a call, your neighbors will thank you!😄
Terrence M.
14:41 16 Jan 20
Mike from Lightning Pressure Washing just pressure washed and sealed our driveway, sidewalk and step. They did a wonderful job and we would highly recommend they.
Shannon S.
18:17 29 Nov 19
I was very satisfied with the work done on my pool enclosure and the floor. These guys were very professional and polite. Definitely will have them back again. The price was right and service outstanding
They did a fantastic job! They went above and beyond what I needed! Highly recommend!
Lightning Pressure Washing did a FANTASTIC job cleaning our driveway, sidewalks, and patio. They responded to my online request within minutes with a very reasonable estimate. They were able to complete the job within several days. Their invoicing and payment method is very convenient also. All in all, a wonderful experience and highly recommend them!
Fast service, very courteous and thorough. Above and beyond to clean all surrounding areas beyond job. Reasonable prices. Great job!
I needed them very last minute to pressure wash my driveway & walkway to my house before my house went up for sale. My property manager made the arrangement, but they were available very quickly and did a great job!
I have used lightning pressure wash with Mike for years. He is reliable and always performs our entire house yard driveway cleaning to perfection. He makes a difficult job seem easy. He knows just how much pressure to use. Never a worry just a pleasure to look at when he is done.
Mike was great. Very efficient and excellent results. I will definitely be recommending his company to others.
We have utilized Mike for two years, and find his prices affordable and fair, workmanship excellent, and above all provides a comfortable, easy-going manner with his approach to all of his dealings with the customer.We do not hesitate to recommend him to all of our friends and neighbors, all of whom report great satisfaction, as well.
Marilynn J.
19:21 03 Oct 19
Professional, great service at a reasonable cost!!!! Mike always goes above and beyond and exceeds all expectations! Once a year he comes and makes my house, driveway, pavers, landscaping stones and pool cage look brand new! Thank you Lightning Pressure Washing for being so great!
Mike did a great job and have to wear sunglasses when on the driveway, very bright... Thanks and highly recommended....
Highly Recommend! Prompt response, and excellent work! Pressure washed our two story stucco house and it looks great! Pleasure to work with! A+++
Called Lightning out to pressure wash a large paver driveway, patio, and street gutters. They were focused on doing the job right instead of doing it quick. Five star service for sure. I'll definitely be doing more business with Lightning.
All I can say is Mike at Lightning Pressure Washing always goes above and beyond for his clients. Thanks Mike for another great cleaning, and making my house look brand new again.
Bailey Productions G.
18:14 23 Jun 19
Highly recommended to help keep your property ship-shape! Excellent communication, fair pricing, and above all, PROFESSIONAL workmanship!
Absolutely the BEST! So professional and courteous. Awesome job. Will definitely use them again.
marina torres haza M.
11:02 04 Jun 19
Mike did a fantastic job on our roof. He made our 9 year old roof look new again. Would definitely recommend him to anyone who needs their roof cleaned and will use him again in the future
Mike you're a rock star! Professional and top tier service! Definitely recommend and will use again.
Preston S.
20:46 04 May 19
responded quickly to my call for service. Communication about scheduling and services was excellent. The pressure washing job on my house, screen cagre, pool pavers, and drive way was terrific. Very pleased with the entire process.
Our home looked like it had a fresh coat of paint after Mike pressures washed it. Great job! We reccomend Lighning Pressure Washing to meet your needs!
Mike did a beautiful job of pressure washing our home, from top to bottom plus all the sidewalks and patio. He was thorough in getting it all accomplished in one day. Thank you Mike. Five stars all the way.
2nd time using Lightning pressure washing made a nasty pool deck an drive way look new again!!!! Fast an Freindly highly recommended thanks For your servicesScottlively
Did an amazing job on our driveway. I didn't remember it looking so light before. He really went above and beyond. Will be using again 100%
Matthew H.
01:22 19 Mar 19
2nd time I've used Lightning Pressure Washing. They did an awesome job! Very courteous and personable. I would highly recommend them to anyone.
I have used this business before and will continue to use them for my pressure washing needs.
Christine H.
18:21 07 Dec 18
From Our Pressure Washing Blog
When was the last time you cleaned your gutters? You probably don't give this chore much thought, but dirty gutters can lead to unfortunate consequences when left unattended. Let's take curb appeal, for instance. Dirty gutters alone look unsightly, but they're also the perfect breeding ground for mold and algae. Professional gutter cleaning is necessary,…
Read More
We Offer A Full Suite Of Pressure Washing Services
Is your driveway covered in slime & grime? We can clean your concrete & paver surfaces.
Do you have rust stains on your property? We can remove them as an F9 Applicator.
We even clean fences & walls of all types. Check with us for any other cleaning needs!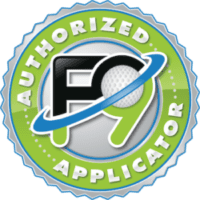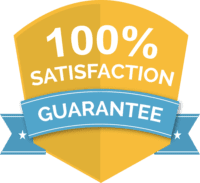 Why Choose Lightning Pressure Washing?
Lightning Pressure Washing wants to give you the best experience you have ever had with a contractor in Lakeland. Here's how we'll do it… It's a lot of simple things really. First, We Answer The Phone. If we happen to miss you, you can expect a quick call back.
We value your time as much as you do. We try our very best not to be late, and we stay in contact if we do happen to be running behind for an appointment. Anyone from our company that sets foot on your property Will Be In Uniform, Highly-Trained & Drug-Free.
If we wouldn't let someone in our home, we are definitely not going to send them to yours. Also, We Will Provide Proof Of Our Business License & Insurance so that you can rest easy. Nothing to worry about here. All that's left is to complete the washing job to exceed your expectations. You will be shocked at the results.
All our work is backed by our guarantee that you will be 100% Satisfied. If you aren't, we will be back to clean until you are. The pressure cleaning is performed with professional equipment that allows us to work efficiently and with as little intrusion as possible so that you can go on about your day.
Because Pressure Washing Is Our Specialty!
Pressure washing, power washing, pressure cleaning or exterior restoration: call it what you will but it is all we do. We feel that it is better to do one thing really well than to just do a mediocre job at a lot of things. Here in Florida, pressure cleaning is often an add-on service. There is also evidence of bad pressure washing work in almost any neighborhood you drive through. Who do you trust? We are that company.
We don't just dabble in pressure washing as an extra service. It's not a side gig
for us. Pressure cleaning and exterior restoration is our one and only service. We spend time researching better cleaning methods and equipment so that we can deliver the most electrifying pressure cleaning experience in Lakeland and Central Florida.