Best Experience You Can Have!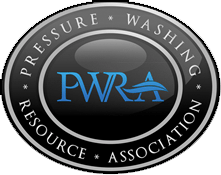 Lightning Pressure Washing wants to give you the best experience you have ever had with a contractor in Lakeland. Here's how we'll do it… It's a lot of simple things really. First, we answer the phone. If we happen to miss you, you can expect a quick call back.
We value your time as much as you do we try our very best not to be late, and we stay in contact if we do happen to be running behind for an appointment. Anyone from our company that sets foot on your property will be in uniform, highly trained, and drug-free.
If we wouldn't let someone in our home, we are definitely not going to send them to yours. Also, we will provide proof of our business license and insurance so that you can rest easy. Nothing to worry about here. All that's left is to complete the washing job to exceed your expectations. You will be shocked at the results.
All our work is backed by our guarantee that you will be 100% satisfied. If you aren't, we will be back to clean until you are. The pressure cleaning is performed with professional equipment that allows us to work efficiently and with as little intrusion as possible so that you can go on about your day.