It's time to do some spring cleaning! Annual house washing is a great way to show your home some love and keep it in good condition, and pressure washing is the ultimate choice for clearing up your home exterior.
Learn the benefits of a power wash spring cleaning and how Lightning Pressure Washing can help you!
Why You Need Regular Pressure Washing
As soon as the temperature gets above 40 degrees at night, it's safe to pressure wash your home. The benefits will last you through the spring and beyond.
1. Increase Curb Appeal
When it comes to the front of your home, looks matter. If you're looking to sell your home, then you want to raise your curb appeal. The more presentable your home and neighborhood look, the higher the price you can get for your house.
2. Home Maintenance
Your house should keep you protected from the elements for many years. However, without regular maintenance, the lifespan of your home will be much shorter.
Regular pressure washing will prevent mold growth, which can produce acids that can break down building materials. As a bonus, clearing mold spores can improve your indoor and outdoor air quality. And cleaning off pollen will help those with allergies breathe easier.
3. Deter Pests
Regular washing can help you call the exterminator less. By preventing mold build-up, insects and common pests are less likely to set up shop. It's essential to make sure that you and your family are the only occupants of your home!
4. Checking for Damage
Dirt, grime, and accumulated substances can cover cracks, divots, and other minor signs of damage. Getting a professional spring cleaning means you can spot these potential problems and take care of them before they get more expensive to fix.
What Can You Pressure Wash?
Power washing is an excellent technique for multiple parts of your home's exterior. Check out some examples of what you can pressure wash.
House Soft Washing
When traditional power washing is too high pressure, there's soft washing. Soft washing uses lower pressure and broader nozzles so that it won't damage brick, vinyl siding, or fiber cement siding.
Professional technicians will help clean off the dirt and winter grime that can cling to your home. Cleaning will also remove mold or bacteria growing on your siding.
Driveway Cleaning
Pressure washing your driveway is a great way to remove dirt, grime, mold, mildew, and hard-to-get stains. While DIY cleaning can get some of the worst, the most effective technique is to get a professional for the job.
Whether your driveway is asphalt, concrete, or stone, the technicians you hire should pick the right pressure and nozzle to get things clean without causing damage.
Roof Cleaning
Roofs can last anywhere from 15 to 50 years, but they won't live out their full lifespans without regular cleanings. Cleaning removes dirt, debris, mold, mildew, and bacteria.
Choose a company that has experienced technicians who have cleaned hundreds of roofs. They'll have seen it all and will let you know if we see anything out of the ordinary. Getting an early heads-up about a roof problem may save you money down the line.
Fence Cleaning
It's easy for fences to get dirty and covered in mold and mildew, so it's important to clean your fence on a routine basis. What's more, professional cleaning will extend your fence's life and prevent stubborn stains from building up.
Pool Enclosure and Deck Cleaning
Power washing is a great way to clean your pool deck exterior so it's sparkling clean and ready for spring and summer parties. Regular cleanings will make sure your pool area is a little oasis away from it all.
Rust Stain Removal
Rust stains can be hard to remove. But with professional power washing, you can remove all sorts of stains, including orange battery stains and pool acid burns.
You don't have to spend a whole weekend scrubbing at stubborn rust stains in your garage or by your pool. Hiring a pro can take care of the problem in a fraction of the time.
Make Your Home Sparkle Again
Regular cleaning is the best way to make your home look more attractive and keep it well-maintained for years to come. If you're in the Lakeland, FL area, you can't do better than Lightning Pressure washing.
Reach out to our local experts and see how we can help you look after your home.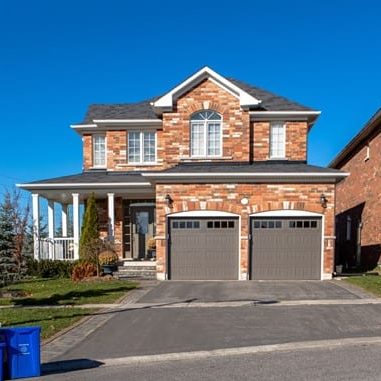 Posted in
Auburndale, FL
,
Avon Park,FL
,
Bartow,FL
,
Bradley Junction, FL
,
Brandon, FL
,
Celebration, FL
,
Dade City, FL
,
Davenport, FL
,
Haines City, FL
,
Highland City, FL
,
Highlands County, FL
,
Hillsborough County, FL
,
Lake Wales, FL
,
Lakeland Highlands, FL
,
Lakeland, FL
,
Mulberry, FL
,
Osceola County, FL
,
Plant City, FL
,
Polk City, FL
,
Polk County, FL
,
Winter Haven, FL
,
Zephyrhills, FL
|
pressure washing
,
soft washing