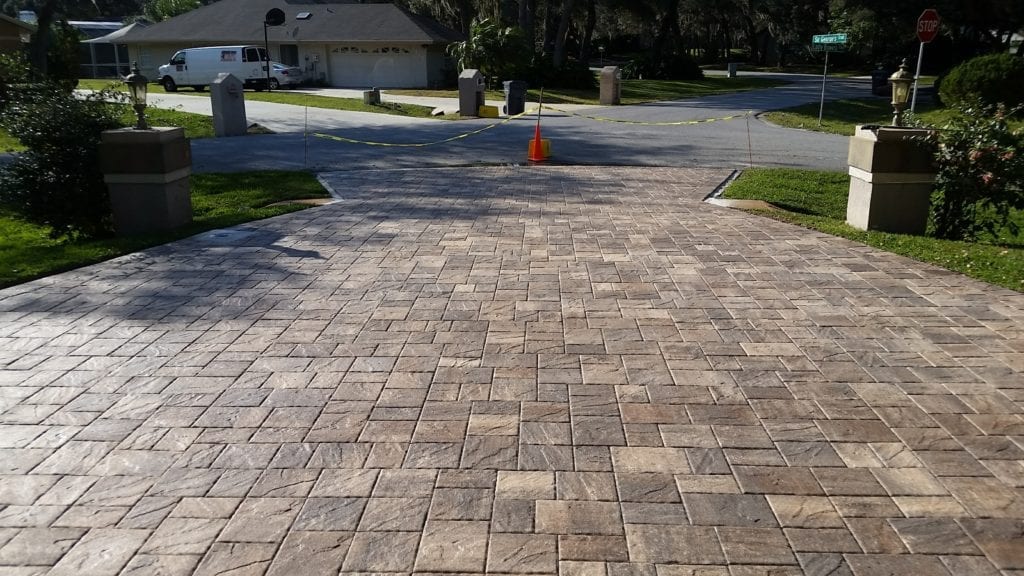 Lightning Pressure Washing creates beautiful pavers that instantly boost curb appeal. Our residential paver cleaning and sealing services remove dirt and grime from pavers with superior pressure washing technology for a deeper clean.
We serve the following communities:
Lakeland
Auburndale
Avon Park
Bartow
Bradley Junction
Brandon
Celebration
Dade City
Davenport
Haines City
Highland City
Lakeland Highlands
Lake Wales
Mulberry
Plant City
Polk City
Winter Haven
Zephyrhills
Hillsborough County
Polk County
Highlands County
Osceola County
Lightning Pressure Washing Makes Beautiful Pavers Possible
We use superior pressure washing technology that delivers our deepest clean yet. It eliminates stains, bacteria, dirt, algae, mold, and other imperfections from pavers with no damage. The result? Spotless surfaces that look as good as new.
Our pressure washing solution is 100 percent safe for all paver surfaces, making it a better alternative than other cleaning methods. You can protect your pavers for years to come without harsh chemicals.
Working with a paver cleaning and sealing specialist in Lakeland and the surrounding areas provides these benefits:
Get someone else to do the hard work for you!
Save money. (Spend your savings on something else for your home, such as new patio furniture!)
Free uptime.
Reduce stress.
Get excellent customer service.
What Techniques Does Lightning Pressure Washing Use?
We will clean your paver surface with a safe and effective pressure washing solution.
We will put a protective sealing on the surface. (This step guarantees the deepest clean possible!)
We will replace discolored sand with a more attractive and durable material.
These three steps ensure a deep and long-lasting clean, even if water, children, or pets come into contact with your surface. You won't have to clean pavers again for a long time. Our high-quality solution and sealant offer the best protection.
Why Choose Lightning Pressure Washing in Lakeland, FL?
Our paver cleaning and sealing services help you maintain your property and create beautiful pavers that look great day after day.
We have served Lakeland and the surrounding communities for over 10 years and use the latest and safest equipment that delivers results.
"Lightning Pressure Washing cleaned and sealed our pavers. Mike did an outstanding job! We highly recommend his business. Now we are lifelong customers!"
— Janda Moody
Read more reviews or tell us what you think here!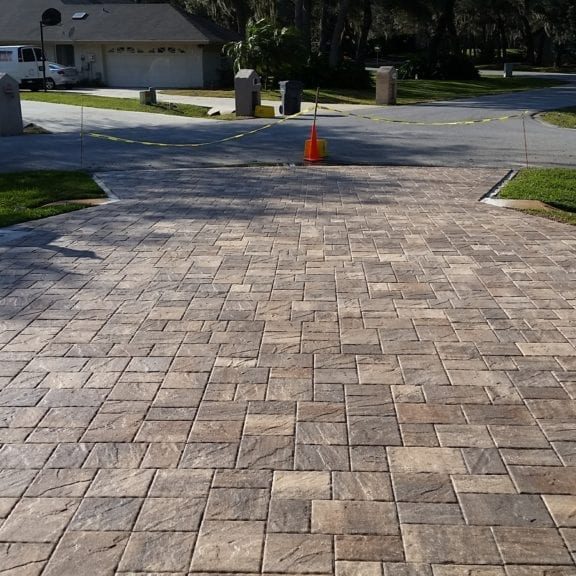 Posted in
Auburndale, FL
,
Avon Park,FL
,
Bartow,FL
,
Bradley Junction, FL
,
Brandon, FL
,
Celebration, FL
,
Dade City, FL
,
Davenport, FL
,
Haines City, FL
,
Highland City, FL
,
Highlands County, FL
,
Hillsborough County, FL
,
Lake Wales, FL
,
Lakeland FL Pressure Washing
,
Lakeland Highlands, FL
,
Lakeland, FL
,
Mulberry, FL
,
Osceola County, FL
,
Plant City, FL
,
Polk City, FL
,
Polk County, FL
,
Winter Haven, FL
,
Zephyrhills, FL
|
concrete cleaning
,
paver cleaning
,
paver sealing
,
residential