There's a reason why "keeping the roof over your head" is a popular phrase. Your roof is one of the most critical elements for your home. It protects you from the elements, helps to regulate temperature, provides shelter, and does so much more to add value to your home. Therefore, it's integral to keep your roof in good working order. One of the best ways to do that? Instituting a regular wash schedule for your roof. Here's why roof cleaning is so important, and how Lightning Pressure Wash can help.
Why Does a Roof Get So Dirty?
A roof is constantly exposed to the elements; after all, that's what it's supposed to do! It gets beaten up by rain, wind, sleet, snow, hail, and anything else mother nature throws at it. Along with that, there are other problems, like:
Dirt and grime from the nearby landscape, especially if you're in an urban atmosphere.

Leaves and other debris from nature may fall onto the roof.

Insects and other animals decide to make a quick stop on your roof.
Without proper cleaning, not only can a dirty roof damage that all-so-important "curb appeal" that your home offers, but it can also threaten the foundational security of your home if not properly maintained.
How Lightning Pressure Wash Can Help
That's where the professionals from Lightning Pressure Wash come in. With years of experience, the latest technology, and a professional and courteous attitude, the experts from Lightning Pressure Wash will have your roof looking as good as new. With a total roof clean from Lightning Pressure Wash, you'll ensure the safety and security of your home (and its curb appeal) for many years. Learn more here.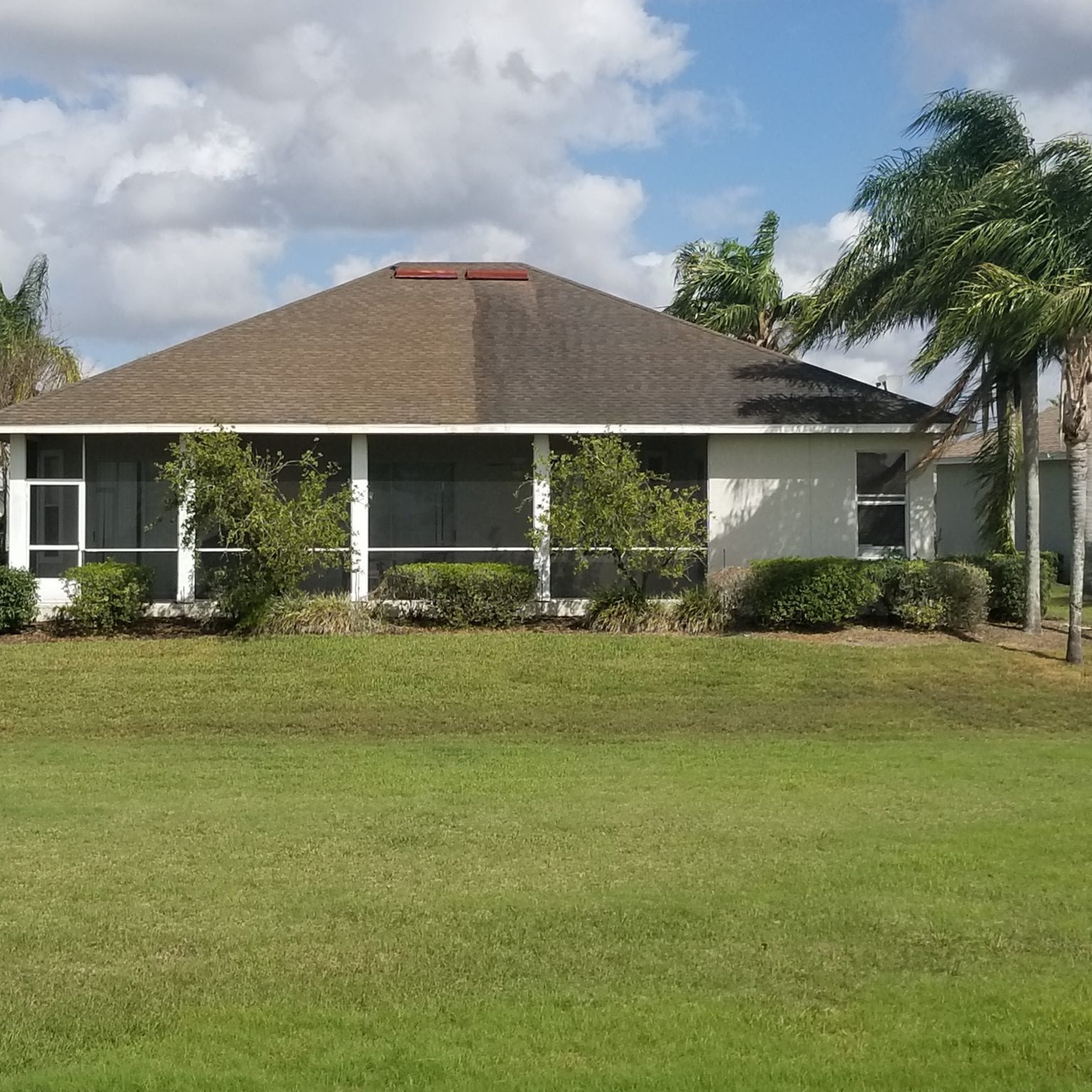 Posted in
Auburndale, FL
,
Avon Park,FL
,
Bartow,FL
,
Bradley Junction, FL
,
Brandon, FL
,
Celebration, FL
,
Dade City, FL
,
Davenport, FL
,
Haines City, FL
,
Highland City, FL
,
Highlands County, FL
,
Hillsborough County, FL
,
Lake Wales, FL
,
Lakeland FL Pressure Washing
,
Lakeland Highlands, FL
,
Lakeland, FL
,
Mulberry, FL
,
Osceola County, FL
,
Plant City, FL
,
Polk City, FL
,
Polk County, FL
,
Winter Haven, FL
,
Zephyrhills, FL
|
residential
,
roof cleaning
,
roof washing
,
soft washing