When pavers are first installed as part of a walkway, patio or pool area, or commercial hardscape area, they can look amazing and add curb appeal and value to a home or commercial property. They will be a point of pride, beauty, and function for many years to come. However, they must also be properly maintained, because weather and foot traffic can make them dirty and unsightly, not to mention unsafe to walk on.
Cleaning pavers yourself is time-consuming, difficult, and without the right equipment or experience, you aren't likely to truly get them completely clean. That's why so many homeowners and commercial building owners rely on us for professional paver cleaning and sealing services.
The Importance of Professional Paver Cleaning and Sealing
Pavers are porous, which makes them very susceptible to getting dirty. Over time, other substances and contaminants could degrade the pavers or cause mold and mildew to grow. To ensure the life and beauty of your pavers as well as a safe walking area, we use an advanced pressure washing solution and specialized equipment that both cleans and protects your pavers, breaking down dirt, debris, and other buildups, even if it has been there for months or years!
Then, we use high-quality industry sealants to further help your paves resist dirt buildup, water damage, stains, and other contaminants that could cause deterioration. So make a positive impact and get the most out of your pavers. Improve the value and function of your property and enjoy your outdoor spaces.
Contact us today for a free estimate.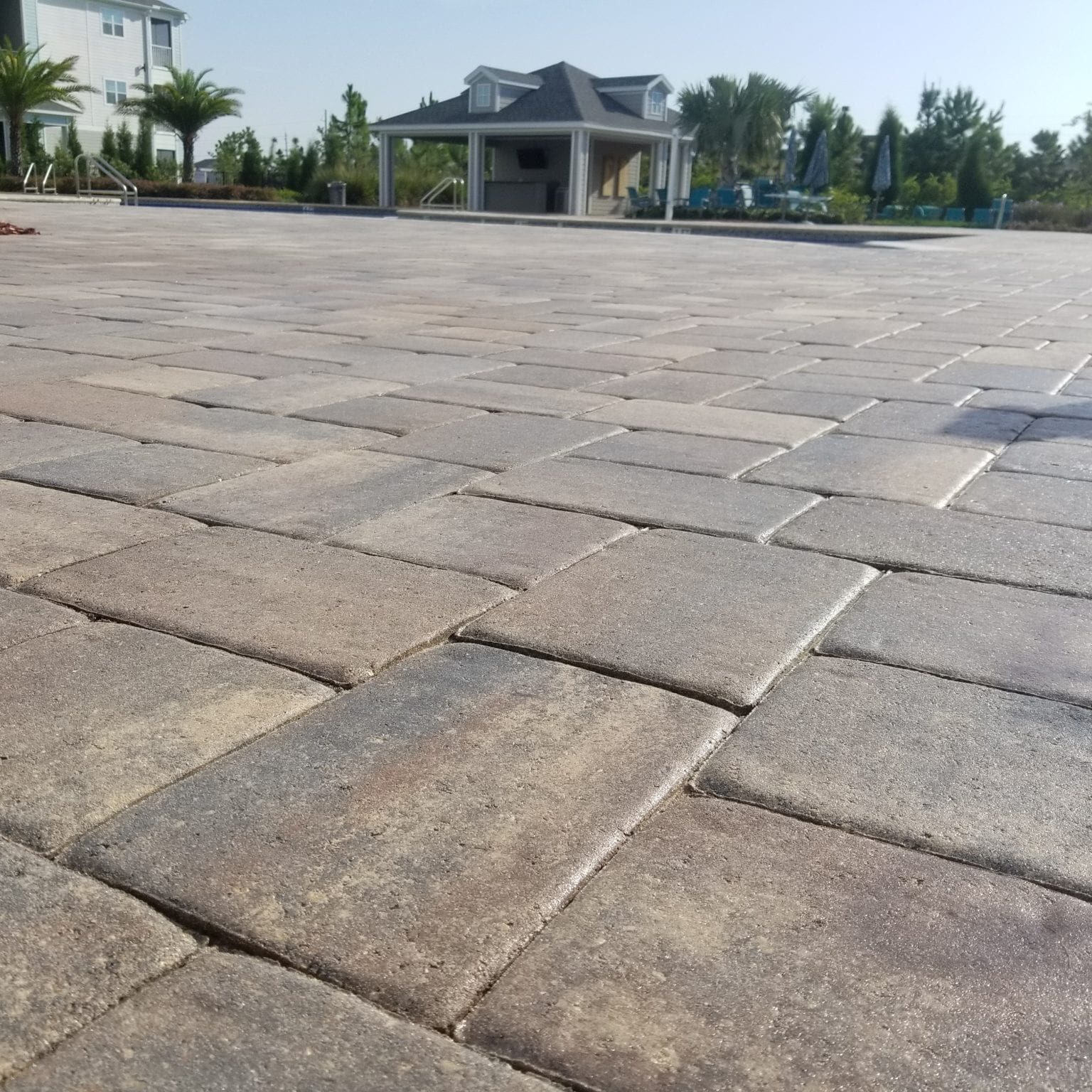 Posted in
Auburndale, FL
,
Avon Park,FL
,
Bartow,FL
,
Bradley Junction, FL
,
Brandon, FL
,
Celebration, FL
,
Dade City, FL
,
Davenport, FL
,
Haines City, FL
,
Highland City, FL
,
Highlands County, FL
,
Hillsborough County, FL
,
Lake Wales, FL
,
Lakeland Highlands, FL
,
Lakeland, FL
,
Mulberry, FL
,
Osceola County, FL
,
Plant City, FL
,
Polk City, FL
,
Polk County, FL
,
Winter Haven, FL
,
Zephyrhills, FL
|
paver sealing