Concrete pavers have the potential to push up the value of your property. But that means you'll need to keep them pristine and clean. It's also worth maintaining your pavers if you want them to withstand what the weather brings and to last for years to come. The great news is you can use paver sealing to help you achieve these goals. Here are a few benefits you can take advantage of when you use Lightning Pressure Washing's paver sealing:
Get Curb Appeal
If you're trying to sell your home, it's important to invest in exterior cleaning services. Your concrete pavers are one of the first parts of your home potential buyers can see. If you want to make a good first impression, it's important to create a strong foundation of curb appeal and use a paver sealing service to help you properly achieve the look you want. For instance, Lightning Pressure Washing's paver sealing service helps you maintain the quality of your pavers by using a high-quality protective coating to keep the elements that enhance your pavers' aesthetic. With a routine paver sealing service, you can ensure you achieve curb appeal while potentially increasing the value of your property.
Protect Your Pavers With Paver Sealing
Weather and typical wear-and-tear can wreak havoc on your concrete pavers. Whether it's years of rainy seasons or the impact from your vehicles, your pavement can take a pounding that can damage it if it's not maintained. But when you take advantage of paver sealing from a professional exterior cleaning company, you can protect your pavers so that it lasts for years to come. For instance, Lightning Pressure Washing helps you maximum protection for your pavers by using a high-quality sealant to keep water damage and stains at bay. This helps you prevent these elements from ruining your pavers and extend its lifetime.
Enhance Safety
Your pavers can be a liability waiting to happen if they aren't sealed properly. Oils, moisture, and mildew can create a slip-and-fall situation, so it's important to ensure your pavers are properly sealed. The high-quality sealant that Lightning Pressure Washing uses in its paver sealing service helps keep the elements like moisture, oils, and stains out of your pavers. This helps prevent slippery surfaces so you can enhance safety around your property.
Paver Sealing
Achieving curb appeal is easy when you use the right services from the start. That's why it's critical to keep your pavers in pristine shape with paver sealing services from a reliable team, such as Lightning Pressure Washing. Lightning Pressure Washing proudly serves Central Florida from Dade City to Highland City to provide you with the paver sealing services you need. Invest in your property's value, safety and aesthetics by taking advantage of paver sealing services from Lightning Pressure Washing.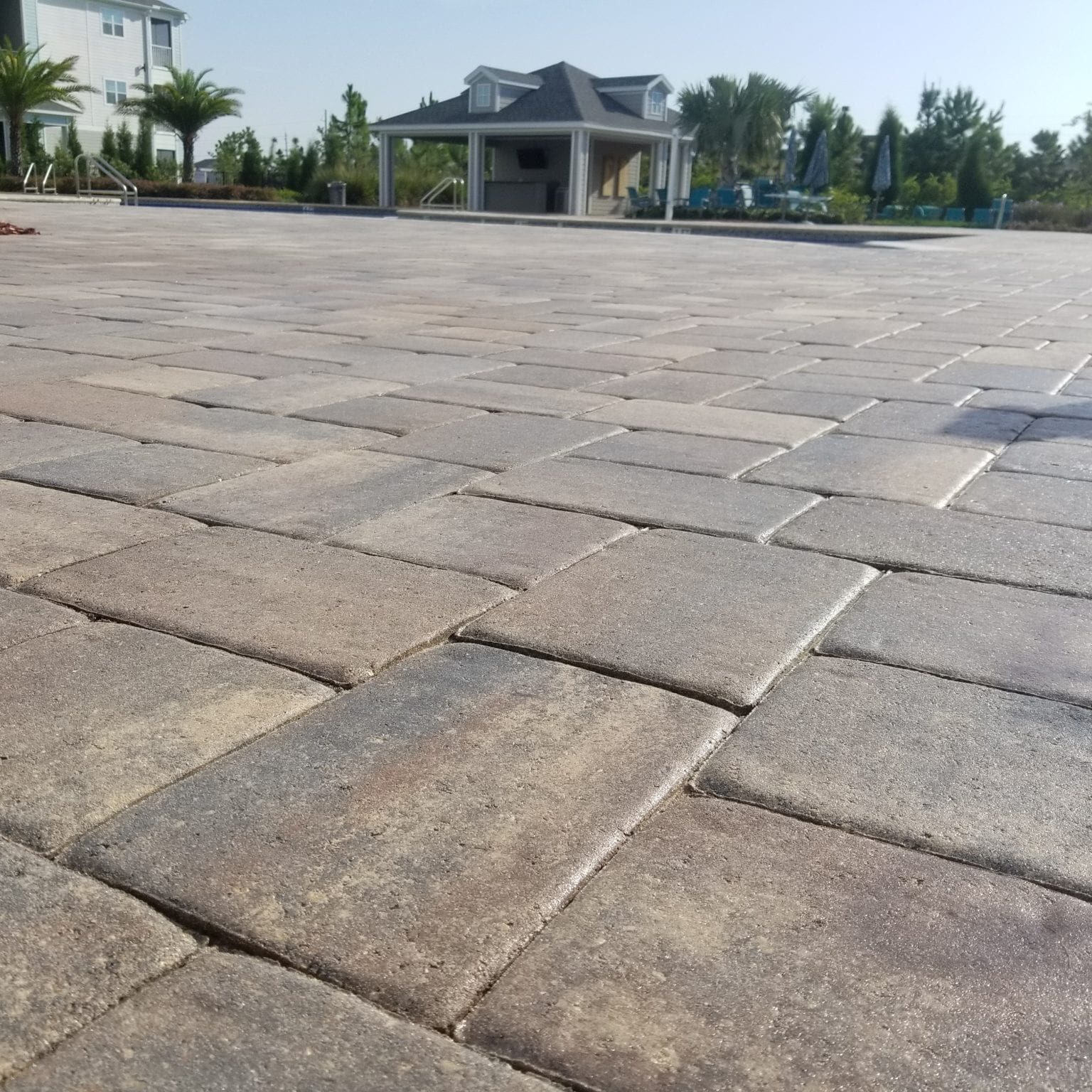 Posted in
Auburndale, FL
,
Avon Park,FL
,
Bartow,FL
,
Bradley Junction, FL
,
Brandon, FL
,
Celebration, FL
,
Dade City, FL
,
Davenport, FL
,
Haines City, FL
,
Highland City, FL
,
Highlands County, FL
,
Hillsborough County, FL
,
Lake Wales, FL
,
Lakeland Highlands, FL
,
Lakeland, FL
,
Mulberry, FL
,
Osceola County, FL
,
Plant City, FL
,
Polk City, FL
,
Polk County, FL
,
Winter Haven, FL
,
Zephyrhills, FL
|
paver sealing