These days, you know how important it is to keep your apartment complex as neat and as clean as possible – and that's where Lightning Pressure Washing comes in.
A clean, nice-looking apartment complex is something that your tenants – both current and future – expect and demand; for that reason, it's essential (now, more than ever) to keep up with your scheduled pressure-washed apartment complex cleanings from Lightning Pressure Washing.
Lightning Pressure Washing – Lakeland's pressure washing experts – make it a goal to help you, the property manager or homeowner's association board member, keep a clean property without you ever having to worry about it. Lightning's technically-advanced, customer-focused, and comprehensive services are available for one-time cleanings – but our specialty remains periodic scheduled cleanings.
Once agreed to a time interval for your community's cleanings, Lightning Pressure Washing takes care of the rest. We contact you when it's time to clean again, so you have nothing to worry about – with annual, bi-annual, monthly, and custom agreements available.
Lightning Pressure Washing offers our Florida customers a team of uniformed, skilled, insured, and committed professionals with years of experience in pressure washing and other property-cleaning techniques. Our services are 100% guaranteed. Services include:
House soft washing
Driveway cleaning
Property cleaning for HOAs and property managers
Roof cleaning
Fence and other cleanings
Pond enclosure cleaning
Rust stain removal
Gutter cleaning
Take your curb appeal to the next level! Visit our website at www.lightningpressurewashing.com or give us a call today to receive a free estimate.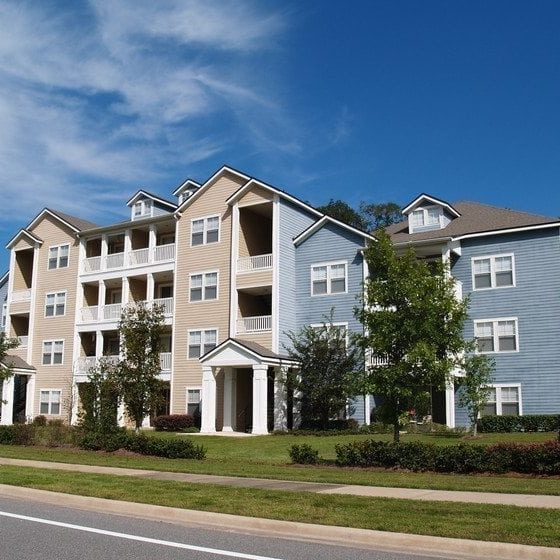 Posted in
Auburndale, FL
,
Avon Park,FL
,
Bartow,FL
,
Bradley Junction, FL
,
Brandon, FL
,
Celebration, FL
,
Dade City, FL
,
Davenport, FL
,
Haines City, FL
,
Highland City, FL
,
Highlands County, FL
,
Hillsborough County, FL
,
Lake Wales, FL
,
Lakeland Highlands, FL
,
Lakeland, FL
,
Mulberry, FL
,
Osceola County, FL
,
Plant City, FL
,
Polk City, FL
,
Polk County, FL
,
Winter Haven, FL
,
Zephyrhills, FL
|
apartment complex cleaning
,
building cleaning