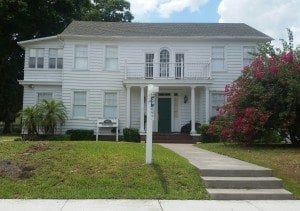 The answer is simple…you call Lightning Pressure Washing.  It just takes the 3 E's.  Education, Experience, and Equipment.  This Lakeland home in the picture is over 80 years old.  The paint job is older as well and flaky and peeling in some spots.  Our clients recently purchased the home and asked Lightning Pressure Washing to get things cleaned up for them.  There was a lot of green and dirt on the exterior of the home.  The question was: could the house be cleaned without compromising the paint any further or risking anyone's safety?  Of course!
Education:
We are continually researching better methods of cleaning to protect your home.  We use our soft wash cleaning process that allows us to gently apply detergents to the home.  After giving the detergents time to work on the grime, mold, and algae, the house is softly rinsed clean.  We use high volume, low pressure machines so that it is similar to cleaning your home with a garden hose.
Experience:
Experience comes in when tackling the hard to clean areas.  Years of experience in the pressure washing field allow our staff to apply the proper amount of pressure to get an area clean without damaging the surface we are cleaning.  This on the job knowledge allows us to clean wasp nests, spider webs, dirt, mildew, and algae off the surface safely and efficiently.
Equipment:
Professional grade equipment helps to keep everyone safe.  Our machines combined with our cleaning methods allow us to work smarter by staying on the ground.  This entire home was cleaned from the ground.  We really only use ladders to get to areas that are very high and at a very difficult angle.  The majority of our Florida homes can be cleaned from the ground.  Significantly less ladder work means significantly less opportunities for accident or injury.
A Safer, Softer Clean
Thanks to the hard work of our cleaning technicians, the homeowners were able to use the money they had budgeted for a paint job for some more pressing remodeling.  The exterior of the home including the sidewalks is all cleaned up thanks to Lightning Pressure Washing and the 3 E's.
We at Lightning Pressure Washing LLC proudly provide low pressure, no damage exterior cleaning solutions to Lakeland FL and the surrounding cities and towns.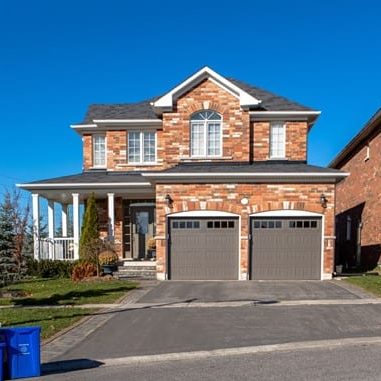 Posted in
Auburndale, FL
,
Avon Park,FL
,
Bartow,FL
,
Bradley Junction, FL
,
Brandon, FL
,
Celebration, FL
,
Dade City, FL
,
Davenport, FL
,
Haines City, FL
,
Highland City, FL
,
Highlands County, FL
,
Hillsborough County, FL
,
Lake Wales, FL
,
Lakeland Highlands, FL
,
Lakeland, FL
,
Mulberry, FL
,
Osceola County, FL
,
Plant City, FL
,
Polk City, FL
,
Polk County, FL
,
Winter Haven, FL
,
Zephyrhills, FL
|
house washing
,
pressure washing